Crema de Brócoli con Crutones de Cilantro, Ajo y Limón - Copy
Easy Dificultad

35 min Prep

2-5 Age range

7 Serves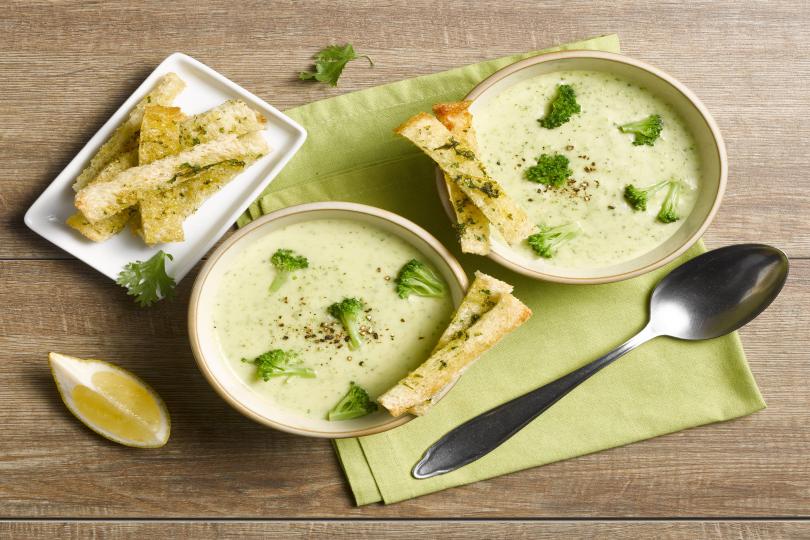 Ingredients
Let´s Cook
Paso 1
Prepara la crema de Espárragos MAGGI® según las indicaciones del envase pero con solo 4 tazas de agua fría. Aparte junta la Leche Evaporada IDEAL® NESTLÉ® con el brócoli en el jarro de una juguera y procesa hasta moler, vierte esta preparación en la crema de espárrago lista y condimenta con el orégano y pimienta, calienta hasta que suelte el primer hervor.
Paso 2
Mientras en un pocillo junta el aceite de oliva con el cilantro, ajo y ralladura de limón. Revuelve y cubre la superficie de cada pan, lleva a horno fuerte hasta dorarlos y dejarlos crocantes. Una vez listas ambas preparaciones sirve en pocillos y acompaña con los crutones para disfrutar de inmediato.
MORE Fruits & Vegetables
We know it's often tricky to get your children to try new flavours. But if you get creative with food for kids, you can help them discover that variety makes mealtimes fun – while ensuring they get the nutrition they need.