Easy Dificultad

10 min Prep

4-13 Age range

1 Serves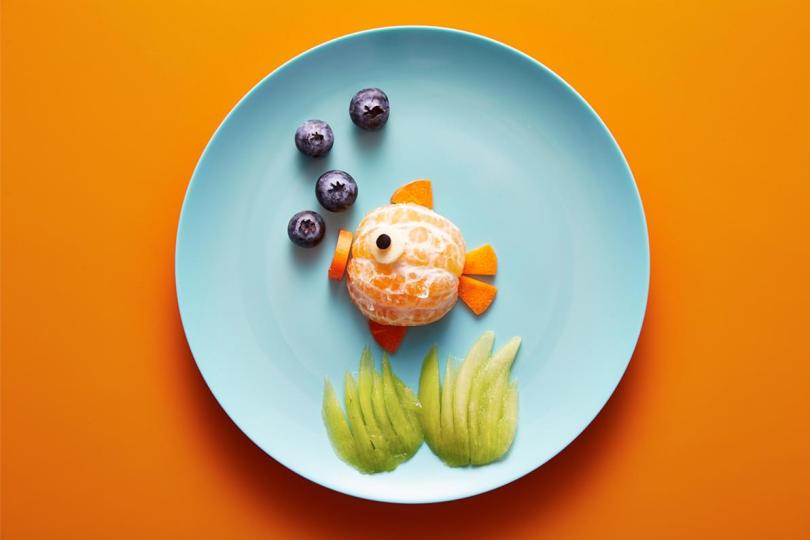 Let´s Cook
From the water straight to your kid's tummy. It's time to make a fish in the easiest way possible.
Use half a mandarin orange as the body.
Use carrots to make the fins and tail. Add a small piece of chocolate chip as the eyes.

Make the fish bubble with blueberries.

Add some flora to the water using kiwi algae.

So, the next time you want a quick snack for your kid, you don't have to go fishing for ideas.
MORE Managed portions
Portion sizes that are suitable for kids can be surprisingly different from those you'd serve to an adult. With our simple health tips for kids, you can get them involved and be sure they're getting just the right amount of fuel they need to grow.