Easy Dificultad

25 min Prep

4-13 Age range

1 Serves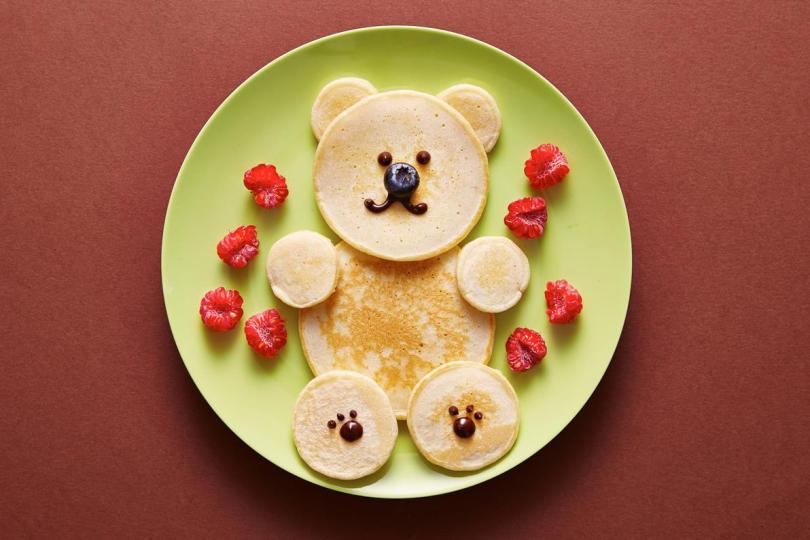 Let´s Cook
Who doesn't love a Teddy Bear? These cute faces are all about fun. Make them for your little ones and hear them squeal with delight.
Arrange the pancakes as shown ​to make the body.
Drizzle with chocolate sauce ​for the mouth and eyes.

Place some half- raspberries around the teddy bear.
MORE Fruits & Vegetables
We know it's often tricky to get your children to try new flavours. But if you get creative with food for kids, you can help them discover that variety makes mealtimes fun – while ensuring they get the nutrition they need.