Pumpkin Chocolate Chip Bread
Easy Dificultad

70 min Prep

4-13 Age range

12 Serves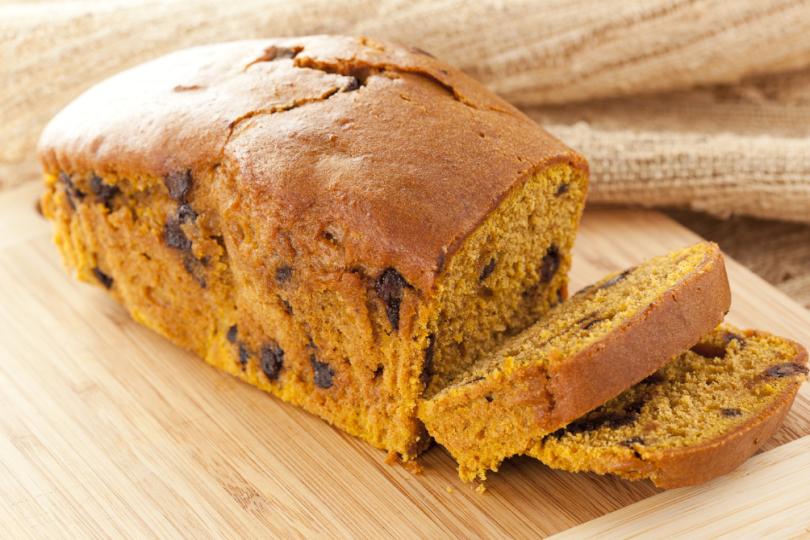 Let´s Cook
P = Steps performed by Parents; K = Steps performed by Kids
Preheat oven to 175 degrees Celsius. Coat a 9-by-5-inch loaf pan with cooking spray. (P)
Whisk flour, pumpkin pie spice, baking powder, baking soda and salt in a medium bowl. (P and K)

Whisk pumpkin puree, brown sugar, butter, yogurt, eggs and vanilla in a large bowl.

Add the dry ingredients and stir with a wooden spoon until combined. Fold in chocolate chips. (P and K)

Transfer the batter to the prepared baking pan, spreading evenly. Bake until a toothpick inserted in the center comes out clean, 45 to 55 minutes. (P)

Let cool in the pan for at least 20 minutes before slicing.
MORE Fruits & Vegetables
We know it's often tricky to get your children to try new flavours. But if you get creative with food for kids, you can help them discover that variety makes mealtimes fun – while ensuring they get the nutrition they need.