Easy Dificultad

37 min Prep

4-13 Age range

4 Serves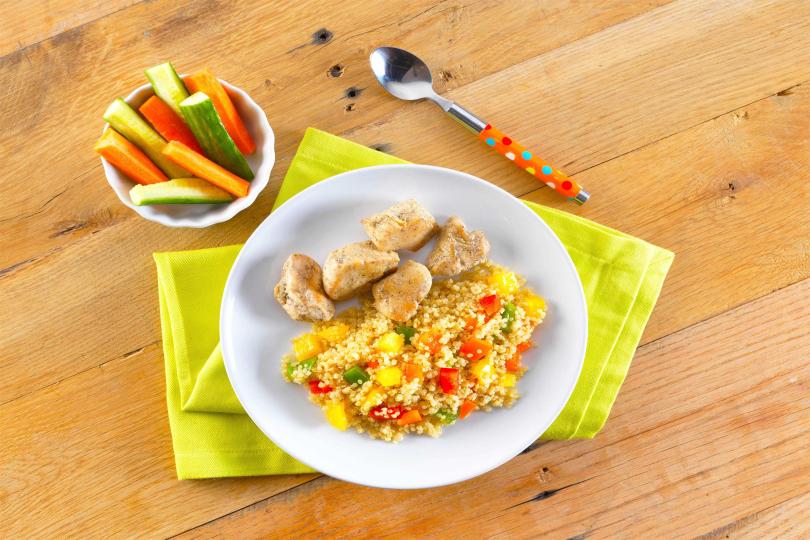 Let´s Cook
Season chicken breast strips with the lemon, pepper, olive oil & balsamic vinegar.

Marinate in the fridge for 10 minutes.

Place a saucepan on medium heat, and add the chicken (without any oil in the saucepan).Stir for 2 minutes then cover and let it cook through, checking every once in a while. Once the water evaporates the chicken is fully cooked.

Add 1 cup water to a medium saucepan and bring to boil.

Add washed Quinoa and cook over medium heat for 15 minutes until water is absorbed and the grains are tender, add remaining 1 tbsp. of olive oil and fluff with a fork then set aside to cool slightly.

Chop bell peppers into small squares and add to quinoa, season with lemon juice.

Transfer to a serving dish with the cooked chicken and serve.
MORE Managed portions
Portion sizes that are suitable for kids can be surprisingly different from those you'd serve to an adult. With our simple health tips for kids, you can get them involved and be sure they're getting just the right amount of fuel they need to grow.