Easy Dificultad

20 min Prep

4-13 Age range

2 Serves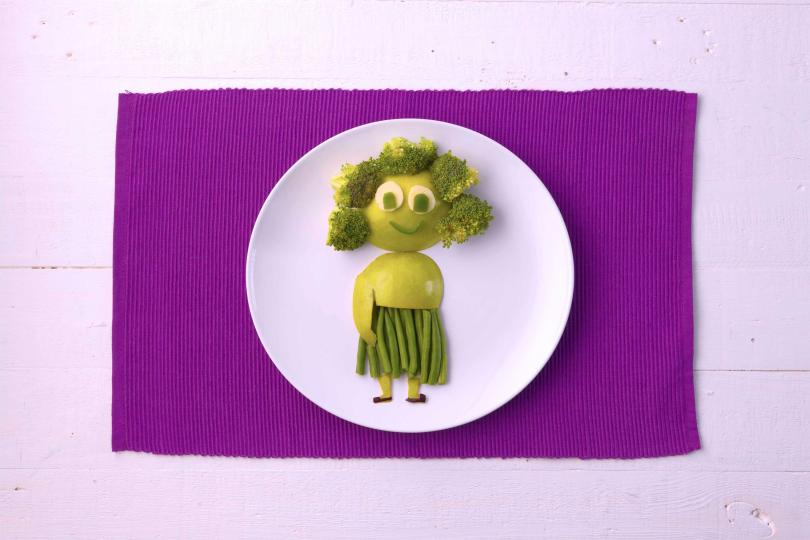 Let´s Cook
Use green apple to create her face and top part of the body. Create her curly hair with broccoli around her head. White cheese and cucumber peel will make for her smile. Use green beans to create her skirt. Green apple with plum peel for slippers

Making food together couldn't be more fun!
MORE Fruits & Vegetables
We know it's often tricky to get your children to try new flavours. But if you get creative with food for kids, you can help them discover that variety makes mealtimes fun – while ensuring they get the nutrition they need.