Easy Dificultad

10 min Prep

4-8 Age range

2 Serves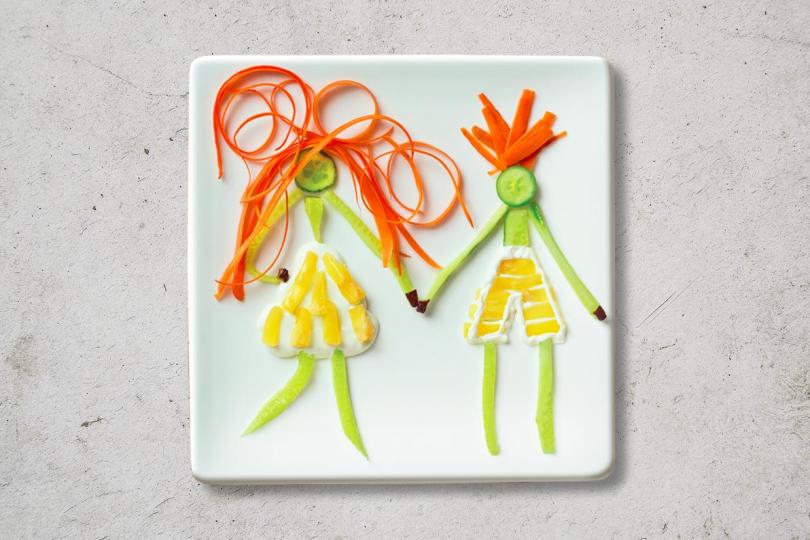 Let´s Cook
Peel carrots. Roll up a few long shavings and save them for "hair".

Use 1 peeled cucumber to create a body for the boy and girl.

Drain can of crushed pineapples in a strainer, and create the skirt and pants with them.

Outline the skirt and pants with vanilla yogurt or use it as a base before applying the pineapples.

Style carrot "hair", and serve with a smile!
MORE Fruits & Vegetables
We know it's often tricky to get your children to try new flavours. But if you get creative with food for kids, you can help them discover that variety makes mealtimes fun – while ensuring they get the nutrition they need.