Easy Dificultad

25 min Prep

4-8 Age range

2 Serves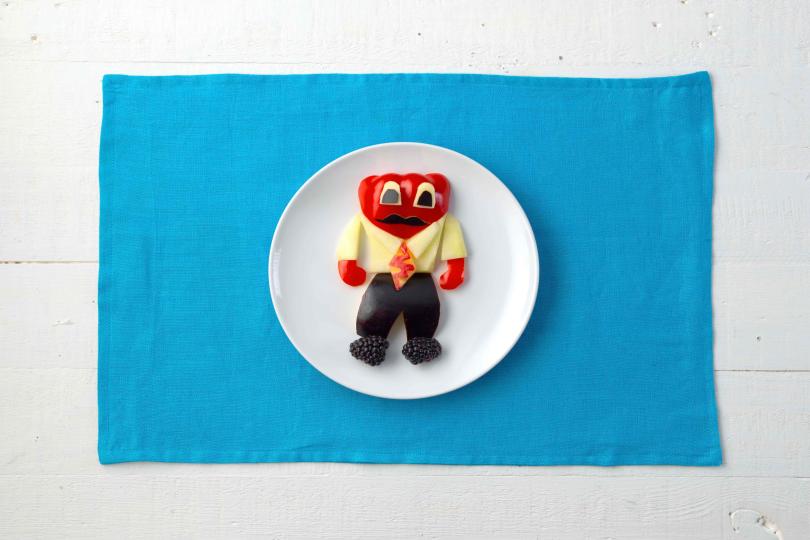 Let´s Cook
Our grumpy veggie man comes to life with this cute recipe. All you need to do is:

Take red capsicum and make face and palms

Cut peeled green apple to make the body

Create grumpy man's tie with red apple

Use grilled eggplant to get his legs ready.

Use blackberries to create his eyes with white cheese

Pupils and mustache will be made from eggplant peel.

Show the Grumpy Man who is the Boss!
MORE Fruits & Vegetables
We know it's often tricky to get your children to try new flavours. But if you get creative with food for kids, you can help them discover that variety makes mealtimes fun – while ensuring they get the nutrition they need.