MAN2OOSHEH ZAATAR AND LABNEH
Easy Dificultad

15 min Prep

4-13 Age range

2 Serves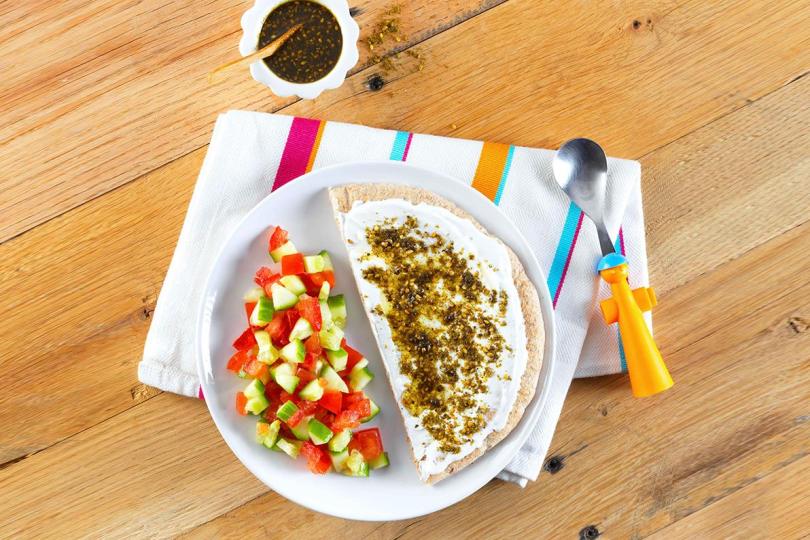 Let´s Cook
Cut a piece of thick whole-wheat pita bread in half (use only one half).

Add labneh and a mix of zaatar and olive oil on top.

Finely chop cucumbers and tomato and marinate with olive oil, lemon, salt, a pinch of pepper.

Just another way to say YUM!.
MORE Fruits & Vegetables
We know it's often tricky to get your children to try new flavours. But if you get creative with food for kids, you can help them discover that variety makes mealtimes fun – while ensuring they get the nutrition they need.