3 times a week for 12 weeks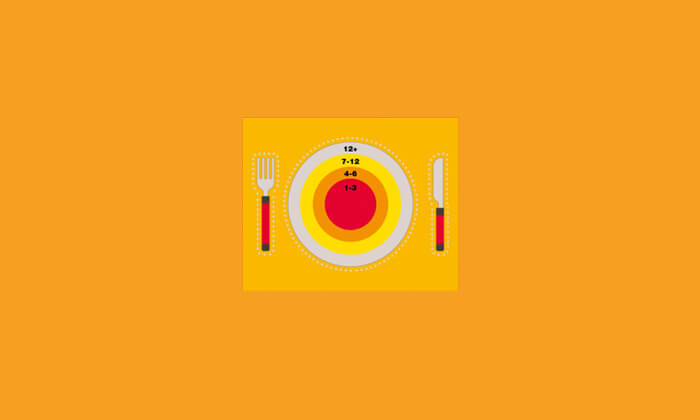 Eating balanced amounts of different types of food is important for any age, but it's especially important for children who are still learning about healthy eating habits. Why not use our specially designed placemats to help determine the appropriate sized portion for your kids? Each ring on the Evoluplace Mat shows the appropriate portion size for your child's age group.
What you need
How it works
Choose the Evoluplace Mat that corresponds to your child's age.
Print out the mat and use as a guide when preparing your child's meal to control portions.
MORE Managed portions
Portion sizes that are suitable for kids can be surprisingly different from those you'd serve to an adult. With our simple health tips for kids, you can get them involved and be sure they're getting just the right amount of fuel they need to grow.
Back to top